Our Mission
To provide individuals with ideas, real world tools, and inspiration to cause positive change and evolution in their lives and environment. To provide a community for individuals who are actively engaged in the evolution of their consciousness to share ideas and inspiration and support with one another.
Who We Are
Flower of Life Institute is a community of progressive human beings serving as agents of positive evolution and the growth of consciousness in our world. It is our belief that the most effective way to cause this evolution of consciousness worldwide is to first look within ourselves. Since our outer world is a direct reflection of our inner world, in order to improve our life experience we must look inside to cause that change. It is our intention to bring to our members real tools and knowledge that they can put into use immediately to create positive growth in their lives and in their environment. In order to have true and lasting change that creates a fulfilling life experience, we must consider all aspects of life experience including the body, the mind, the spirit, and the material dimensions of experience.
In particular, the material has been denied in most spiritual traditions because of the belief that the physical reality or materialism is a negative that actually takes us away from our spiritual connection to the Divine. But we would like you to consider that it is not the material reality or money for that matter that separates us from the Divine, but rather the "attachment" to the material. In the same way many who would consider themselves to be "spiritually" focused are just as much attached to the identity of being spiritual. To have a truly fulfilling and happy life, we must embrace all that there is to experience in life including the material but all the while remain unattached to these ideas. We can have money and live in the material world and still be spiritual. Flower of Life embraces all that it means to be human and offers real life approaches to steadily move toward a happier more fulfilling life experience. Our group events focus on topics and activities in the areas of Metaphysics, Astrology, Numerology, Health, Longevity, Spiritual and Psychic Development, Meditation, Law of Attraction, Energy Healing, Neural Reconditioning, Physics, Sciences and Technologies, and many more exciting breakthrough topic areas to help you to have a more fulfilling and joyful life experience. It is also our goal to inspire and encourage the building of a community that brings together different schools of thought and ideas that support this emerging consciousness in the world. We encourage your participation in our online community and hope that you will share what you are doing that has caused a positive influence in your own life.

About Ethann Fox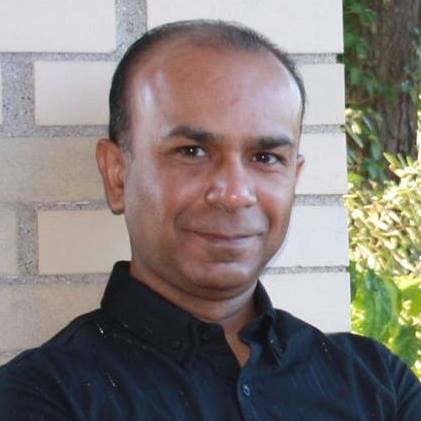 Ethann Fox is a spiritual teacher and founder of the Flower of Life Institute, Seed Of Life School, Awake And Empowered Expo, Awake Journal, and AAE tv. Ethann always had a feeling that he had a gift with energy. From an early age and through his adult years as a serial entrepreneur and seasoned trader and investor, he had an intense knowing that he could help people and never walked away from someone in need. Simultaneously, he walked the spiritual world, eventually becoming an accomplished astrologer and numerologist, starting various non-Profit spiritual organizations and groups and as a speaker at churches and metaphysical schools. Through it all, his logical left brained mindset left him very skeptical of his energetic healing ability. He had dismissed many unusual and profound healing experiences as coincidence, until 1997 when a series of unmistakable events changed the course of his life. His belief was further confirmed upon meeting Barb Morey, a gifted aura reader who's abilities can be compared to those of Edgar Cayce. What she saw in his aura that day sent Ethann on a quest to better understand his gift through a series of experiments and study groups in the early years of Flower of Life Institute. Suddenly, many of the unusual life experiences he had lived made complete sense.
Ethann found that he is able to accept the "karmic density" from others while raising the consciousness of large groups of individuals at once with a cumulative effect over time and a measurable and permanent increase in consciousness, expansion of auras and improvements in voice profile analysis of participants. Some individuals have also had dramatic improvements in health after only one visit. But the most consistent noticeable effect has been a steady increase in their level of happiness and ability to deal with turbulent circumstances in life with greater ease and inner peace. Now Ethann uses this divine gift to help others to live happier more fulfilling lives and to aid in the transition to a new world consciousness.
Ethann also uses his experience as a business owner and CEO of a branding and marketing agency to assist lightworkers in discovering and developing their spiritual gifts and to transition from mainstream careers to lives filled with mission and purpose focused in a a more spiritual direction.
Ethann's natural curiosity and logical, left-brained mind-set has gained him a reputation as a genuine yet persistent and respected interviewer and show host for AAE tv. He has a distinct talent for blending the spiritual and physical worlds in a way that gives audiences around the world a better understanding of how to adapt new world tools into their modern reality.
Learn more about Ethann:
ethannfox.com
About Micheila Sheldan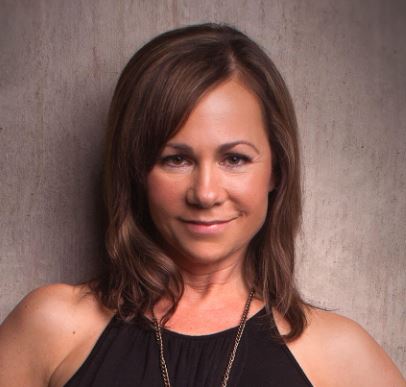 During a struggle to overcome chronic pain, Micheila awakened to her intuitive gifts, launching a journey to better understand her connection to spirit and the universe. After meeting a very special guide, Jacob, she was lead down a synchronistic path of physical, emotional and spiritual healing, leaving behind her mainstream life to uncover a mission she has brought to this planet in many incarnations. Through her connection to Jacob and many others, Micheila completely healed her pain and stepped solidly onto her soul's path as a trance channel. She now shares channeled teachings with international audiences through live events, radio and television interviews, live courses, writings and private sessions.
Micheila understands that her purpose in this life is to usher lightworkers through a very turbulent and significant dimensional shift on the earth. To accomplish this, she has access to a variety of Guides, Ascended Masters, Teachers, Philosophers, Interdimensional Beings and Collectives, including Mary Magdalene, the Pleiadians , the Council of Light and many others. Micheila channels detailed information about our history, creation, structure, ascension and transition to a fifth dimensional consciousness. She is also able to transmit light coded frequencies and vibrational healings as a vessel for crystalline light through channeled messages and activations.
Micheila's personal mission is to inspire others to fearlessly live their soul's higher purpose. Having bridged the gap between two completely different dimensional realities, her story inspires audiences to let go of the fear holding them back from embodying their authentic selves and creating a new, more meaningful human experience.
Micheila believes she also incarnated as a conduit for Lightworkers to identify and activate their collective assignment or signature imprint. She is able to relay meticulous information about the soul's path and purpose designed to uplift and activate Lightworkers to create timelines from their higher self's perspective. She also has the unique ability to relay detailed visions of past life experiences that may be impacting a soul's current timeline. In conducing private readings, she has experienced astoundingly accurate results.
Micheila serves as Executive Director of the Flower of Life Institute, a volunteer organization focused on raising the consciousness of the planet. In this position, Micheila works with volunteers on a variety of projects ranging from conscious action initiatives and youth programs to the organization's international expo and magazine. She is also the mother of two very gifted teenage daughters and has a passion for meditation, dance, holistic health and spending time in nature.
Learn more about Micheila:
micheilasheldan.com
About Barb Morey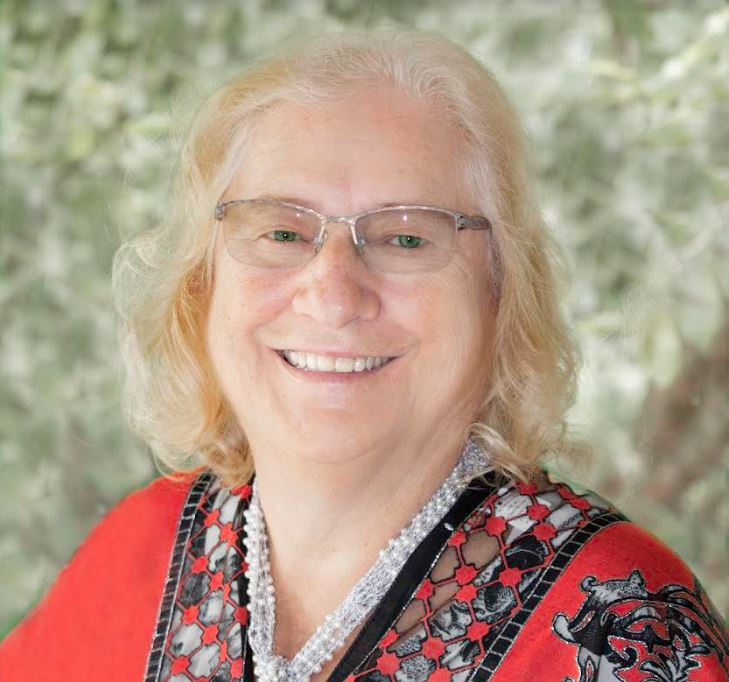 Barb Morey had seen people glowing with beautiful colors since birth. And throughout her life developed a sense of how to detect health problems and even impending death by carefully evaluating this glow. But it wasn't until her late 30s that Morey realized what she was seeing was an aura. When a therapist recognized and defined her creative gifts, she was inspired to study auras and healing modalities. In addition to her own personal research, Morey studied under gifted aura reader and author, Barbara Bowers.
Learn more about Barb:
barbmorey.com
About Dafna Ohana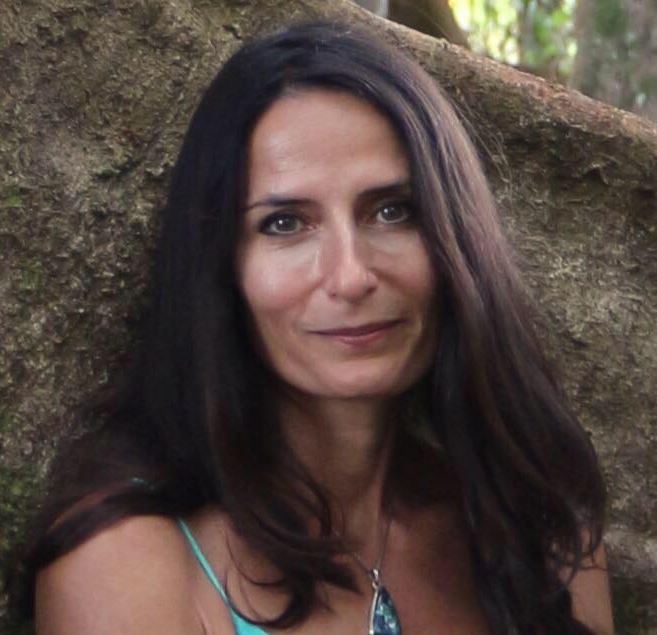 Dafna Ohana serves as Volunteer Coordinator for Seed of Life, overseeing all facets of project management for its various initiatives and efforts. She brings invaluable experience to this role, having served in a variety of positions including general administration, department manager and program coordinator. One of her demonstrated strengths has been reforming systems within organizations to support a smoother and more efficient flow of work. She believes that creating a communicative environment within the entire organizational structure assists both in shaping a stronger organization as well as more fulfilled people. She is passionate about working with people's strengths, and believes that together we are greater than the parts. Dafna is an Energy Intuitive, Metaphysical Hypnotherapist and open channel for cellular integration and DNA encodement. She developed a process that is intuitively guided and incorporates variety of modalities. Dafna assists in opening the auric field and integrating the subtle layers with the physical structure. Above all, she is a Mystic, intimately connected to the Heart of Spirit and the ways in which our human experience weaves the expansion of consciousness. She sees life as a magical gift and source of collaboration with Divine Light and Sacred Creation. In the purest core of her heart, her intention is to regenerate the Earth and restore harmony to creation. Being fascinated by the purpose of our existence, Dafna deeply understands the intricacies of consciousness and the role our human experience plays in creation. With great care and insightful clarity, she gently Guides others through a profound and deeply transformative process of illumination, recollection and energetic attunement. Dafna received a BFA from Emily Carr Institute of Art and Design, is a Registered Clinical Counselling-Hypnotherapist, Past-Life Regression specialist, Reiki Master, Energy Intuitive and Cellular Attunement specialist.
Learn more about Dafna:
healingrootshypnotherapy.com